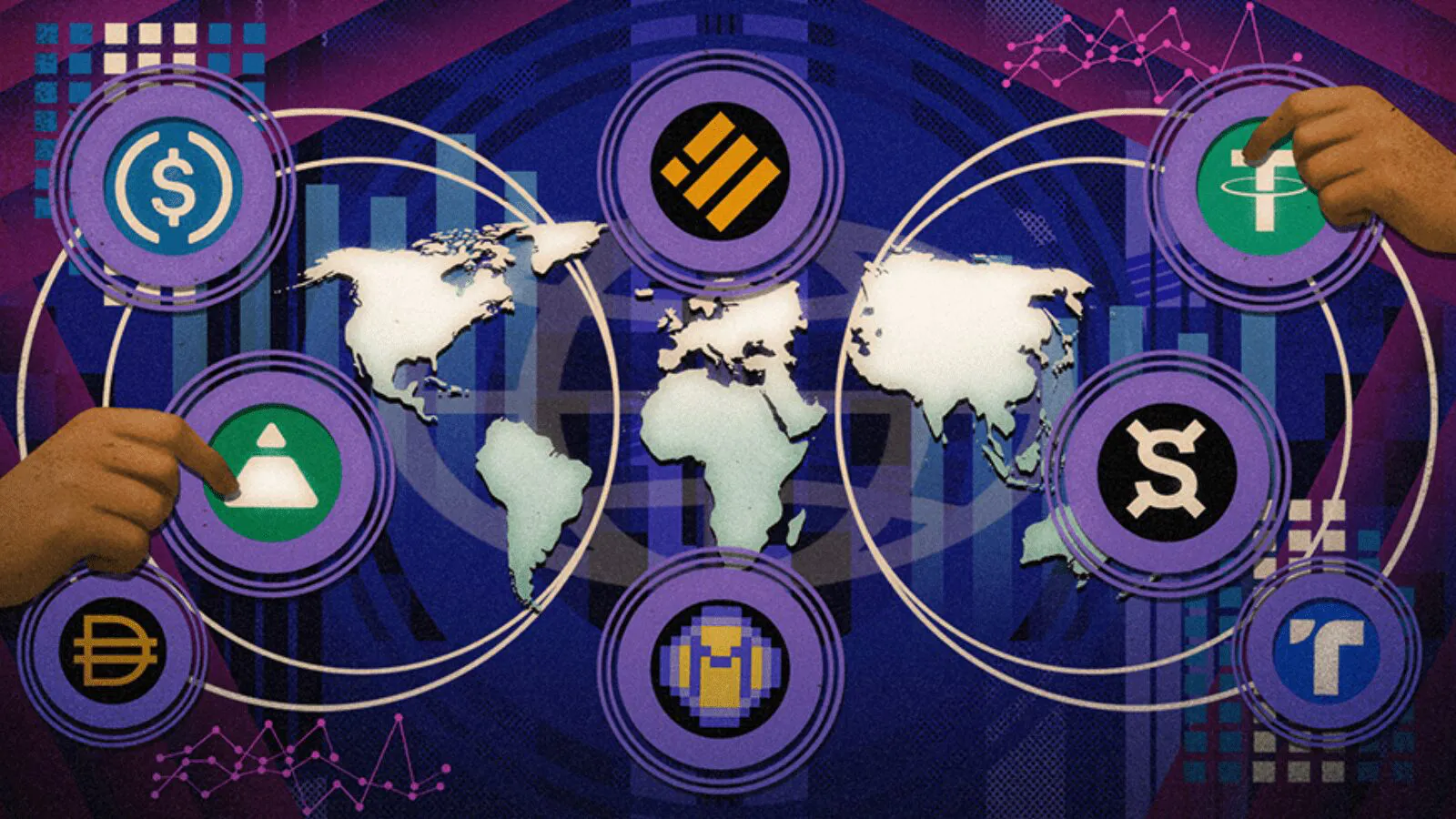 Back in July, Aave announced GHO, a new collateral-backed stablecoin.
Deposit collateral, mint GHO. Burn GHO, reclaim collateral.
Essentially the spooky-themed equivalent of DAI.
Think about how Aave works today. It generates revenue via loaning out user deposits, and it incentivizes deposits by passing through most of that interest.
With GHO, Aave is the supplier of capital. 100% of interest payments can go directly back to the DAO.
Aave is taking a page from Frax Finance and deploying an AMO-type system.
"Facilitators" are whitelisted entities that can trustlessly mint and burn GHO. Thus, Aave can both stabilize GHO and farm yield automatically.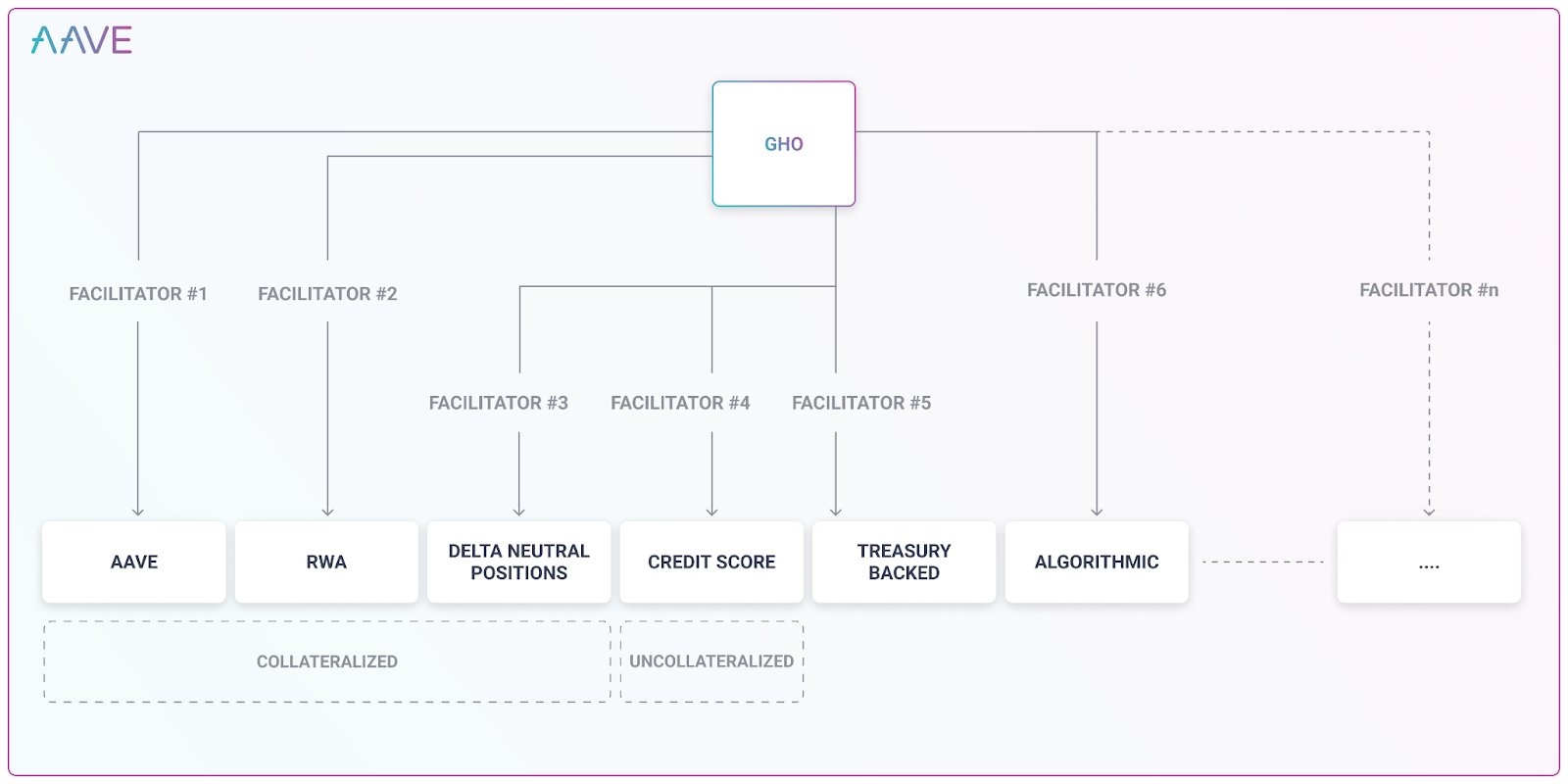 So GHO is sounds like a pretty good idea for Aave, but what does it mean in context?
Is life just an endless series of letters pegged to $1?
Let's take a step back and think about stablecoins holistically.
Stablecoins are massively important:
But why are they such a big deal?
Ethereum is the World Computer. De-Fi is the economy of the internet.
On The World Computer, liquidity is bandwidth.
Liquidity is sustenance. Liquidity is rocket fuel.
Liquidity is King.
Think very simply: liquidity is the measure of the amount of an asset you can buy or sell without causing slippage.
What is slippage? It's the difference between what you expect out of a trade based on exchange rates and what you actually get.
Example:
10 $ETH trading at $2k = $20K
Pool A: FRAX:ETH with $1MM of both, total of $2MM
Pool B: FRAX:ETH with $10k of both, total of $20k
A can support your trade but B literally doesn't have the FRAX.
In order for B to execute your trade, the price will slip.
Let's say you're a new DAO trying to bootstrap growth. Maybe you want to buy some strategic assets or you need to pay your devs.
Your ability to convert your token into treasury funds is dictated by its liquidity. Too little, and selling funds will destroy your price.
This isn't just about traders & DAOs, liquidity has existential implications for all
Without deep, perfuse liquidity, liquidations can create crashes.
A liquidation too large will slip. AFTER it slips, the new price is set, thus the spiral begins
By its nature, liquidity has two components: the base asset (the asset you are interested in) and the quote asset (the asset you are trading against).
In the real world, liquidity is quoted against fiat currency.
Stablecoins attempt to mimic this behavior on-chain. To provide an asset that has a universally accepted value, stably stores value over time and can be used as a medium of exchange.
Stablecoins are the medium of exchange that protocols use to project liquidity.
Aave has billions held in its smart contracts, but these assets are illiquid. GHO allows Aave to make the liquidity available to De-Fi without exposing its TVL.
Aave has increased the liquidity available to De-Fi and is rewarded for it (via GHO interest payments)
In a lot of ways, FRAX is the same thing. Instead of user deposits, Frax Finance uses FRAX to project the liquidity of its protocol owned assets.
To issue a stablecoin is to return liquidity back to De-Fi without sacrificing TVL.
So yes, I do think we are entering a world of thousands and thousands of stablecoins... but that isn't a world that scares me.
For starters, we are building a system specifically designed to efficiently transfer value between stablecoins.
But more importantly, while I think that while overwhelming stablecoin choices will be a reality, I don't think it will be noticed.
Grandma wont hold dpxUSD, VST, or even FRAX in her wallet... In fact, I'd be surprised she's even heard of them.
We are still so early. Everything you see today is not meant for human eyes. If it happens on-chain, it is meant for protocols, other chains and other non-human consumers.
When it's time for grandma, it will all be hidden under 5 layers of abstraction.
Let me put it this way:
Grandma has no idea what TCP/IP is, but she has no issues using her iPhone to go on Facebook.
I'm not saying she will ever be able to tell you what FRAX is. But I promise you that when she's clicking buttons, FRAX will be changing wallets.
So when I see another stablecoin announcement, I'm not nervous; the more the merrier.
For you stablecoin newcomers, here's some advice:
- make sure to secure your stablecoin bull twitter handle
- pair with FRAXBP (Frax Finance will pay your voting incentives for you)
Source Material - Twitter Link
Source Material - PDF