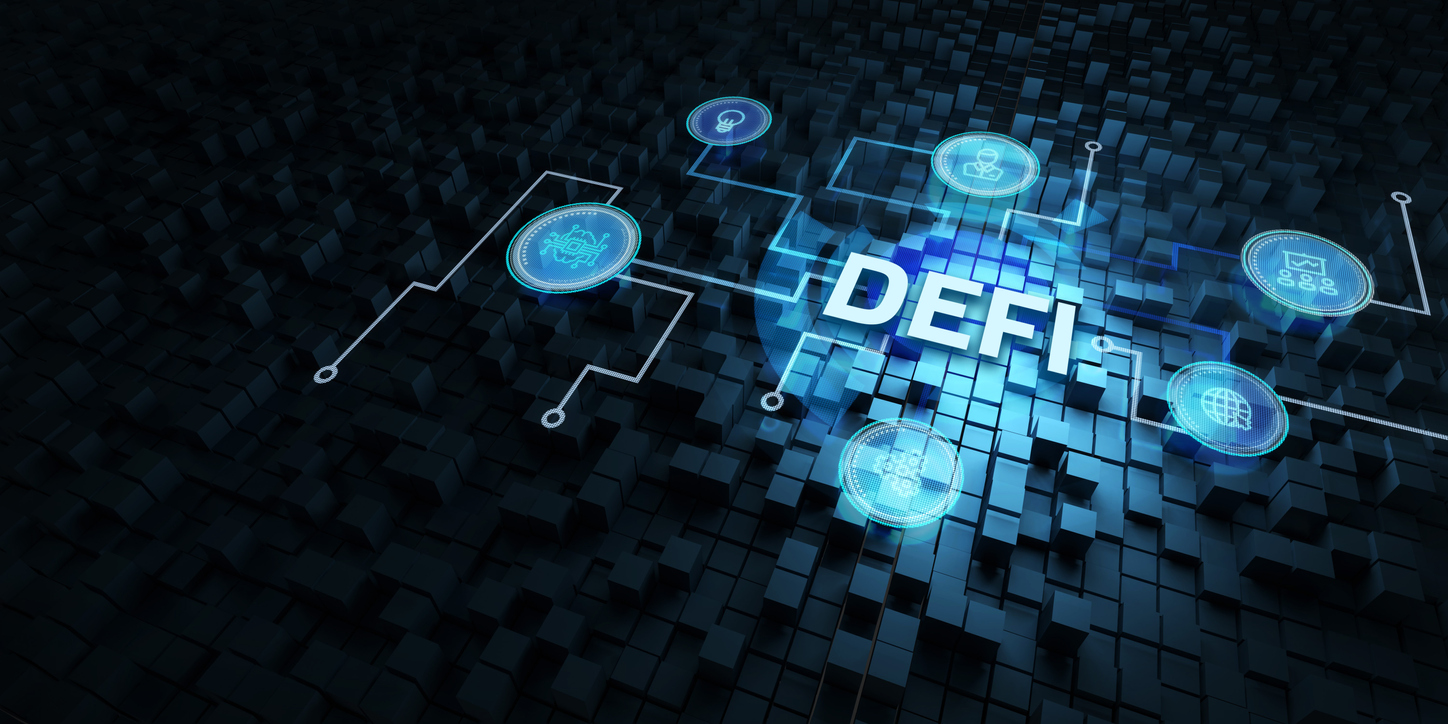 Ethereum is a network of 1,000s of computers (nodes) coordinating using Proof of Stake (PoS) to keep the Ethereum Virtual Machine (EVM) in sync.
The EVM is the shared computing platform, the blockchain its history and ETH its lifeblood.
This "network of nodes" is the foundation upon which Ethereum ultimately derives its value. The more decentralized, the more value.
From decentralization comes credible neutrality.
Without credible neutrality, we might as well be using FB-dollaroos in Farmville-DeFi.
First, Satoshi gave us Bitcoin the first decentralized application.
Then Vitalik Buterin gave us Ethereum, which uses the decentralization technology to build a computer.
Where Bitcoin lets users add and subtract, Ethereum lets users do anything.
Solidity is Turing-complete (That's nerd for "able to do anything that any other programming language can do." Including the one that's running your Macbook).
Ethereum is the computer that is native to the internet. It provides the basic structure for a whole new set of applications to run.
Decentralized Finance (De-Fi) is the first category of these applications.
NFTs [are/might be] the second.
When I ask most people why they believe in De-Fi, I get a lot of idealistic and utopian answers:
Decentralization
Transparency
Censorship Resistance
More equitable access
Alternative to political economies
More pure democracy
I'm just going to be real with you, I don't believe in a lot of those things.
Let's set aside all the decentralization theater and the scams and just look at the working environment we created.
The reason I am a true believer is because I've seen how Trad-Fi works, and I can say with absolute certainty:
De-Fi is simply just better.
Let me share a story.
Background, I used to work for the worlds top 3 CPG companies. At this point I worked for the Treasury VP.
I was in charge of direct cash flow, which can be roughly described as managing the liquidity of my company.
Here's a deeper dive into cash flow for those so inclined.
The critical function was simple: minimize the operational cash while ensuring all bills are paid.
Run your cash balance too high? You cannot invest in future growth or pay dividends.
Too low? Miss a payment and risk disrupting the entire business.
Long story short, one week we began missing forecasts significantly. As a result, regular business expenses began drawing on our emergency buffer.
6-week deep dive later, we realized all our models were built on raw inputs that were just "best guesses" by our back office.
Now put that in contrast to how things work in De-Fi. Every interaction creates a neatly organized paper trail.
While UST is crashing to $0, Sam Kazemian can legitimately say "it is mathematically impossible for $FRAX to depeg."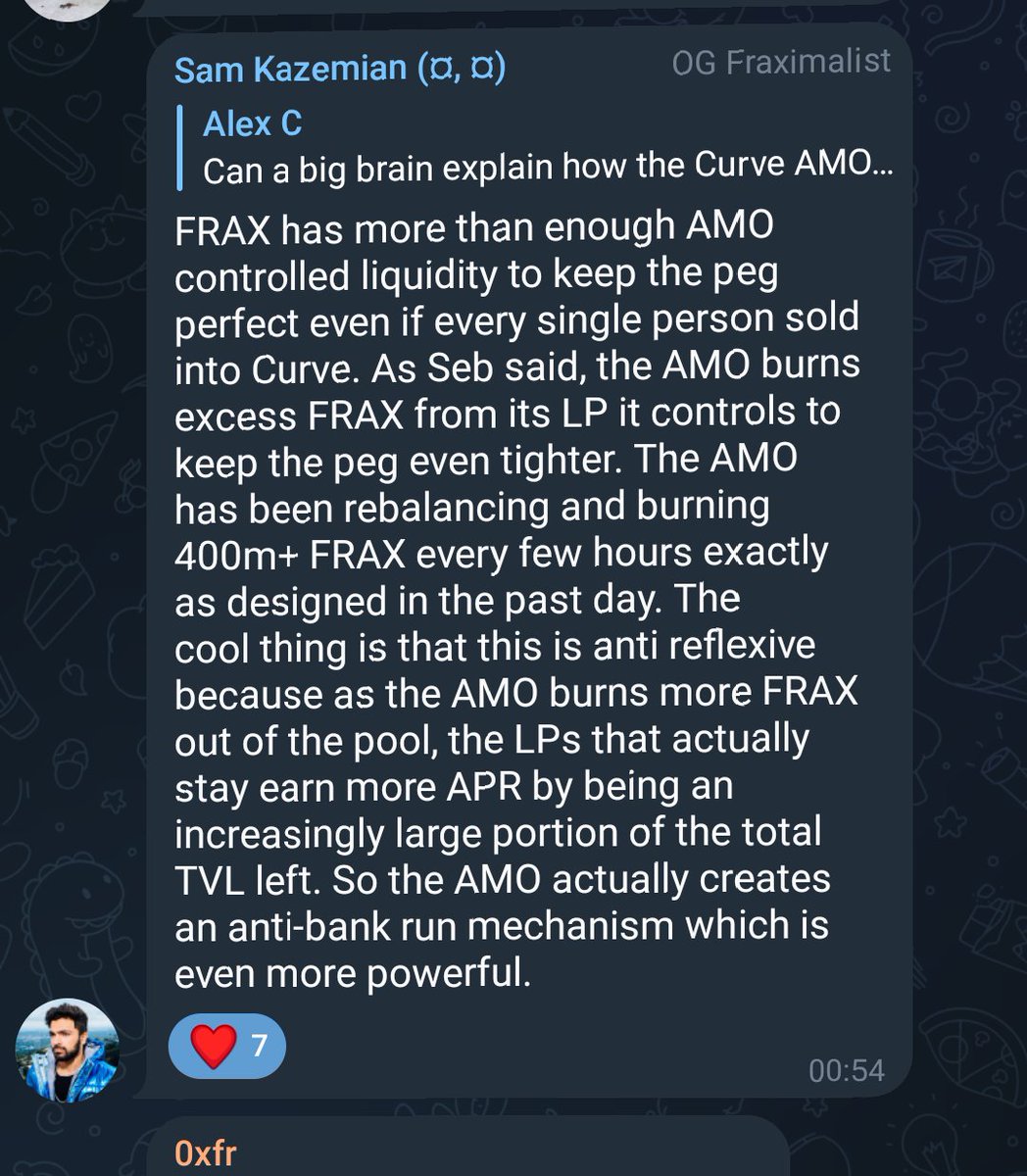 The more you learn about the way Trad-Fi actually works, the more you realize how inefficient and manual it is.
Think using Etherscan is a pain? Good luck pulling my old company's financials from a ~2005 version of SAP.
Sometimes I had to pull data from magnetic tape.
One time, I had to send ~$1.5B to the IRS.
The CFO put his chair behind me and said "I'm sitting here until it's over."
I sat there "working" for 5 hours until we finally got a notification it settled.
We kept asking our banker why it was taking so long, he said "🤷‍♂️."
Contrast back with De-Fi: our control over our collateral is so precise that we can automatically move it around based on market conditions.
Take a look at what options look like on The World Computer: Dopex Atlantic Options.
Ethereum is the computer that is native to the internet.
From the native computer can come native property rights.
De-Fi and NFTs are the first ideas built on this fundamental concept, but they wont be the last... Do you realize how young the internet is???
There are a lot of reasons to believe in Ethereum, some optimistic...
a world moving increasingly online
...and some more practical...
For me, the biggest reason to believe comes from personal experience.
Look, I get it... I've been on-chain.
Nothing works. All of this is confusing. UX sucks.
But holy crap is it so much better than Trad-Fi.
Let alone what it's capable of!
And we're still so early.
I would consider myself a De-Fi zealot; I believe so much in the vision that I feel a moral duty to help it come to life.
Want to know why?
De-Fi is simply a better way.
Source Material - Twitter Link
Source Material - PDF